Is The M1 MacBook Air Good For Web Development?
Posted on: 04/05/2022. Last updated at: 20/07/2022
---
This article is for all the people who are on the fence about whether the M1 Air is good for web development and most importantly, good for you.
Cutting straight to the point. Yes it absolutely is and its definitely something you should consider. Allow me to tell you why...
First of all, if you're thinking "it won't be powerful enough, i should really go for the more powerful 14" or 16" MacBook Pro". Then you'll be pleasantly surprised at how much power the Air is packing.
My main tech stack consists of PHP, MySQL, Node.js, Vue Js and Laravel. Also Docker if the occasion arises.
I'd be lying to you if i said the 14" or 16" were the "best" options for what I do, because they simply aren't. They are overkill and will probably continue to be overkill in many years to come.
The Air has handled everything i've thrown at it, never gets hot and with no fans - Its completely silent. Which is such an improvement over the older Intel based Macs.
The battery life is insane! 17 hours Screen on time is the best i've got from it and it averages 13 - 14 hours with PHPStorm as my main IDE and FireFox as my browser (You could extend this using Safari).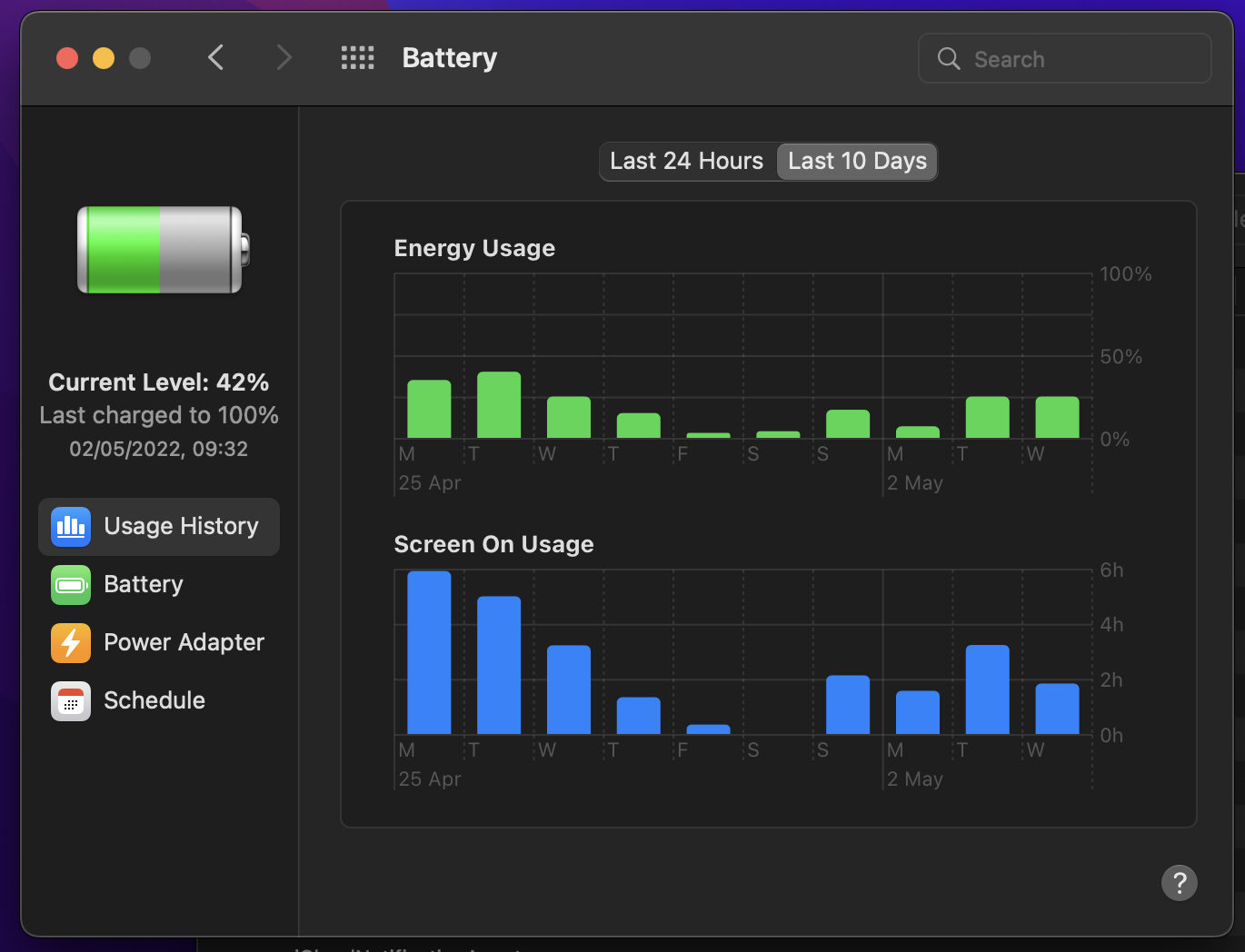 My Tech stack might differ from yours, however i have every confidence the M1 Air will be able to handle it gracefully. If you work with applications that are more RAM intensive, i would recommend the 16GB RAM upgrade. Other than that, the base spec is a great choice.
Why I decided to buy the 13" M1 MacBook Air for web development
For a long time, the idea of a 13" laptop was a horrible thought in my mind. In my eye, it was simply too small. 15" was the sweet spot and 14" was manageable.
Before picking up my M1 Air, I was daily driving a Mid 2015, 15" MacBook Pro and at the time i couldn't really fault it, well apart from the fan noise and it getting rather toasty on my lap!
At this point Apple had began the transition to Apple Silicone and the 13" M1 Air and Pro were available to buy, however there were rumours of the coveted 14" MacBook Pro making an appearance at some point. There wasn't an option for a 15/16" M1 Pro at the time, so the 14" was high upon the wish list.
There were a few Apple events and each time the hype and the buildup were anti-climatic. No mention of the 14" everyone was hoping for.
Buy what will get the job done now, not what's the best
There is a popular tech YouTuber called 2D Dave. He made a video about buying the tech that you can afford right now, instead of waiting for the next best thing to come out. Just because the M1 Air isn't the best, doesn't mean it can't do the job you want it to right now.
The reviews for the M1 Air were fantastic and after much deliberation, I pulled the trigger and bought one. 16GB of RAM is the only upgrade i went for. As you might know, if you work with Docker, it loves RAM, so I wanted a laptop that could go the distance.
The first thing I noticed about the M1 Air when I opened the box was just how small it looked. I immediately thought to myself, this is probably too small, but it wasn't until i picked it up and sat with it, that there was a lightbulb moment.
It's so light and portable, it feels great on your lap. The 15" MBP i was using, felt massive and heavy in comparison. And after spending a few days using it I knew i had made the right decision.
My final thoughts on the M1 MacBook Air for Web Development
For web development of almost any kind, the M1 Air is more than capable and will serve you for years to come. If you're the kind of person that wants the best, but doesn't need the best. Save yourself over £$€1000 and buy the air.
M1 MacBook Air
If the M1 Air sounds like your next laptop, you can purchase it from Amazon or the Apple store.
---
More Posts
Other Categories